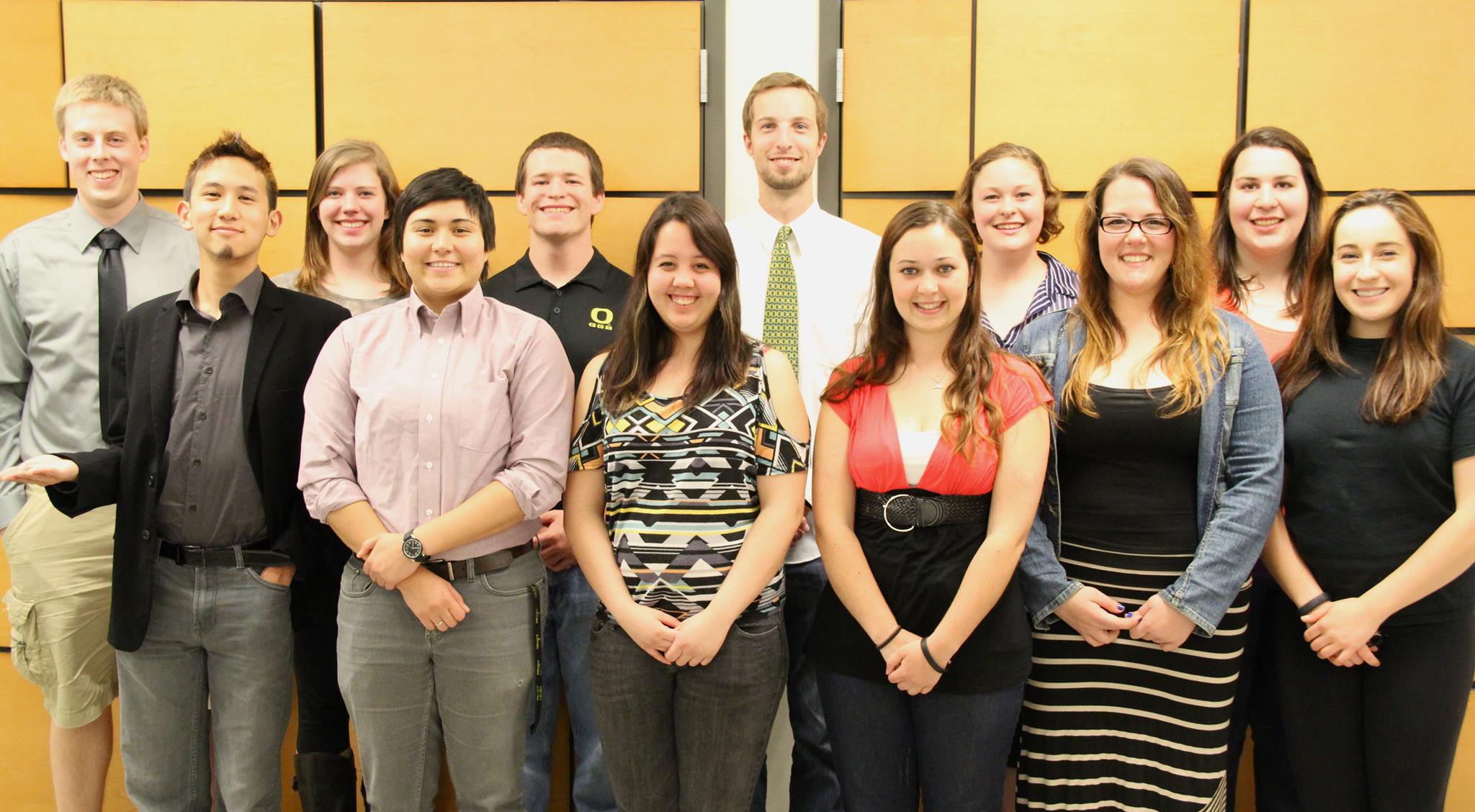 Front Row (L-R): Yuchin Pan, Paulla Santos, Helena Medeiros-Cansana, Emma Kleck, Maegan Skorepa, Skye Gallagher.
Second Row (L-R): Doug Beick, Megan McMillan, Jeff Bayes, Robert Wery, Hannah Giardina, Kate Rohrich.
Not Pictured: Nick Van Eekeren, Bianca Newman.
Welcome to the OABC homepage!
The Oregon Athletic Band Council (OABC) is a body of student leaders who support the University of Oregon Athletic Bands, including the Oregon Marching Band (OMB), the Green and Yellow Garter Bands (GGB and YGB), and the Oregon Basketball Band (OBB).

As a council, we meet weekly to discuss problems that arise within the band, as well as the band's successes throughout the season. We also plan band events, keep a historical database, contact our alumni, produce the Duck Call newsletter, plan Festival of Bands, run the OMB Student Store and interact with our fans to ensure that the OMB is keeping their audience engaged.
Photos courtesy of Tom Emerson, Jack Liu, Nicole Clark, Melinda McConnel, and Kate Rohrich
Athletic Bands | © 2020 University of Oregon. All Rights Reserved. | Privacy Policy